KEEPERS RESOURCES

Bianca Russell: Notes Post Olympics
Hi Goalies, here's a few comments on my personal experience of the Olympics. I hope it inspires you young keepers to train hard and aim for the top so one day you can have an Olympic experience of your own.
London was my first Olympics and given that I'm 34 now, it's likely to be my only one – but it was definitely worth the wait. We've all been in the situation where there's an incumbent goalie holding top position in a team that means we have to do the 'bench time' and wait until they stuff up or retire before you get a chance to play. I think persistence is the key, don't ever give up, keep pushing them and training hard because one day your time will come.
In preparation for this tournament I took advice handed down from other Olympians both successful and not so much, that had gone before us. We knew what to expect in theory with the hype, the pressure, the public attention that hockey in NZ just doesn't usually get and the general idea was to separate the hockey tournament from the Olympic 'event' as much as possible. I thought I'd just treat the hockey like 'business as usual' and then just enjoy the colour and atmosphere of the village and games in general. Good plan but there was a flaw in that I hadn't factored the hockey side of things to be as intense as it turned out. Every team there had spent the last 4 years building to this campaign. Every team had no doubt trained as hard as we had. Olympic games is every sports pinnacle event and I can honestly say that I just played the most incredible, high quality, full on intensity, enormous pressure games of my life. There's no more playing with different combinations, trying out structures or patterns, resting players or building for the bigger picture – this is it, this IS the bigger picture. When the first whistle of each game went, I got a tingling – goose bumps sensation because I was so excited to be there. I was distinctly aware that a soft goal or a great save could make or break our whole campaign and that created more pressure on myself to make sure I got it right. I found that focussing on the present moment and endeavouring to keep things simple and go with gut instincts rather than overthink situations was the key to playing well. Communication was key to our defence and something I personally had worked on prior to the games. Because the stadium was so loud I had to scream at full volume to be heard by my own players and I lost my voice almost every game. It's taken a full 10 (quiet) days to be talking normally and not croaking like a frog.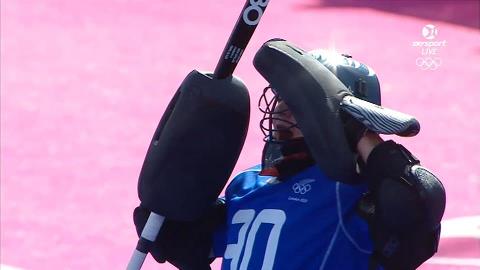 All the keepers were playing exceptionally high standard and mistakes were rare throughout the competition. Everyone looked sharp in customised kit, great helmet spray designs and all were brimming with energy in the electric stadium atmosphere filled for every match with 16,000 fans. For Olympics, everything is turned up; stadium set up is bigger, brighter, louder, players emotions are clearly visible in their expressions with pure elation for a win and utter heartbreak for a loss. Our team had a 'have a go' attitude and it seemed to do well for us. We held nothing back and won the hearts of the people back home. It's still early days but I have mixed emotions about the whole thing. It's been the best hockey and most incredible life experience I could have imagined but our 4th placing is hard to swallow and I suspect will haunt me for a long time to come. Overall was it worth all the hard training, early mornings, late nights, injuries, stress and financial hardship that comes with the elite hockey lifestyle? You bet it was! Real life is boring guys. If you fancy international travel, stadium hockey and carrying the pride of your nation as you go – best you get training!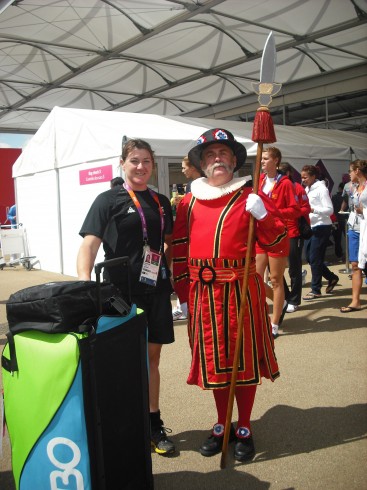 Comments