KEEPERS RESOURCES

Champions trophy
BY
Toni Cronk
July 14, 2011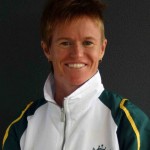 Well, what can we say? Another year of champions trophy is now over for the women. It was a great competition and it is even better to see that now the top 8 teams is the world are so close.
Interestingly there are some new techniques that international goalkeepers are trying. These techniques are mainly to combat the drag flick, which is relatively new in the women's game. There was a mix of goalkeepers diving more and a mix staying more on their feet, I think that both these techniques have advantages and disadvantages. I'd be interested to hear your views.
The final (Argentina v Holland) saw the new one-on-ones used versus the good old penalty shoot out. This is the first major tournament that this has been used. I think it was a crowd pleaser as there were lots of cheers.
Comments