KEEPERS RESOURCES

Goalkeeping and the off season
BY
Rachael Lynch
October 14, 2011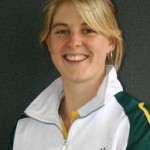 With the winter hockey season now over in the southern hemisphere I am sure many of you are starting to wonder what to do for the next few months until pre season starts. You have a few options. I am a big believer in getting some rest and making the most of the time off but if you want to keep up your skills then check out my suggestions below.
SUMMER HOCKEY – great opportunity for you to have some fun playing hockey without your goalie gear on. Summer hockey is designed to allow people to play hockey in the off-season, keep their skills and fitness up and have fun with a group of friends. For me I think you are better off playing as a field player and just enjoying your hockey. This is not to say that goal keeping is not fun but you need to spend some time out of your gear to freshen up and re motivate yourself for the following season.
INDOOR HOCKEY – This may not be available to everyone depending on where you live but if you get the opportunity to play Indoor hockey then I highly recommend you do it. I played both club and state level as a junior then senior and loved every minute of it. It is a different game but can be great for your footwork, reflexes and technique. The speed and intensity of the game combined with the smaller court means you are getting lots of touches and plenty of action. It is a nice change from regular hockey. You may need to buy/make some covers for your OBO leg guards as it makes it easier to slide on the different surface.
Now if you want time off hockey completely but are feeling motivated to keep your reflexes up I can suggest you try a bit of table tennis. Not just your traditional table tennis though, playing with a bat in each hand. I learnt this little trick following a conversation with Danny Green's trainer. He felt it was a great way to improve both your hand eye coordination on both sides and also your reflexes. Try it. If you have a friend who is pretty handy it will help but if not just enjoy a game or two and make sure you use both hands.
If you have any tips or ideas of your own around keeping up your skills in the off season I would love to hear about them.
Goalkeeping and the off season | rachaellynch.com.au
Comments