KEEPERS RESOURCES

OBO CLOUD Kit Sizing
BY
KeeperH
January 2, 2010
Just a few small tips I'd like to share for buying new OBO kit.
I recently upgraded my body armour and thigh pads to the OBO Cloud Range, (very good by the way). The first time i brought kit i got it straight from the internet, the sizing worked pretty well so it was alright. This time because of the cost i wanted to be absolutely sure the kit fit before anything was payed for. Luckily my chemistry tutor, (Who plays cricket) told me about a company that had competitive prices and a show room in London. They were very helpful and ordered it all in for me to try.
Now heres the tips.
CLOUD Body armour – don't rely solely on the OBO sizing of arm length, every one is unique so work out what size you are by them then order the sizes around it as well to try on, i measured as a small and ended up in a medium.
CLOUD Hot Pants – wide waist = Tall is unfortunately the principle most companies work on, my waist size was for a hight of 5'10 -6'2, I'm 5'6 at the most. Try the different sizes, the waist stretches and it has a belt, and I've been told by other keepers that it's better they be too small around the waist than having them catch on the leg pads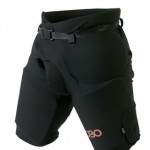 ROBO Overpants – A bit of a grey area, medium hotpants doesn't always mean medium over shorts, because of how they wrap the size varies, if you're at the larger end of medium like me you might want the large over shorts, it just allows for more flexibility.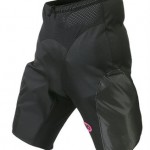 Just try before you buy, if you can't get it ordered to try, ask other keepers in your club or even on other teams you play (We do tend to be nice people us keepers), if they have what you're after ask them if you can quickly try then to get a size idea, hopefully they'll let you, (just remember to do it after the match when you have time).  If all that fails, post an article and hopefully other people maybe able to help you estimate, last thing you want to do is pay out on expensive kit that doesn't fit.
Comments