KEEPERS RESOURCES

OBO Training Flicka Beta Test Review
BY
Diesel1
October 1, 2009
The Flicka Stick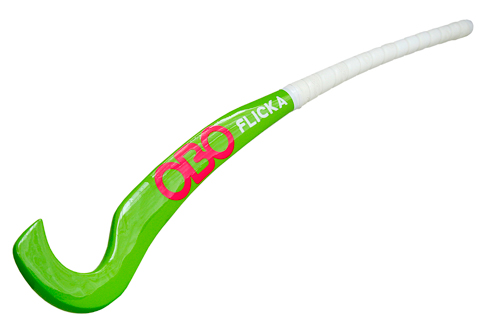 The hollow in the stick allows better control of the ball which enables the player/coach to control the speed and direction of the shot to a greater degree than is possible with the conventional hockey stick.
When I first started to use the flicker stick most of the shots veered to GK's left (flickers right). Many players I asked to test the stick also seemed to have the same problem when starting off. This problem was easily corrected by releasing the ball sooner than what you would do with the conventional hockey stick.
I would advise anyone using the flicker stick to concentrate on control of the ball at slow speed before trying high speed flicks as I and a number of other players experienced some difficulty with accuracy when initially using the stick. Pay attention to the area behind the goals to ensure player/spectator safety.
Once you have mastered the technique you will be able to place the ball anywhere in the goal from any position in the circle and give the goalkeeper an excellent workout.
Goalkeepers facing drag flicks at penalty corners will benefit hugely as the pace of the ball is far greater with the flicker stick than with the conventional hockey stick. This makes for improved aerial saves, overall agility, hand eye co-ordination and reflexes.
Another point in favour of the stick is that the person using it does not have to use a large amount of energy to give the goalkeeper a good workout.
Comments