KEEPERS RESOURCES

The Worlds Smallest Keeper Uses OGO Custom Kit
BY
knighttimes
April 20, 2009
Here is a nice little OBO story for you;
An OBO dad bought the smallest OBO kit possible (OBO OGO XXS) for his Son age 7. However at this age the  legguards were still too big.
At OBO HQ we got a request from dad for some foam and a few tips on how he could make smaller legguards for his son.
Check out the outcome of the custom kit below: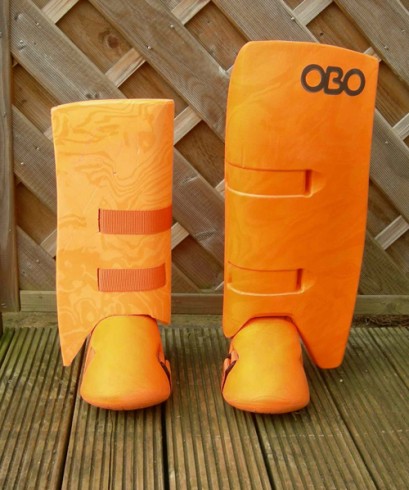 Custom XXXS legguard / OGO XXS legguad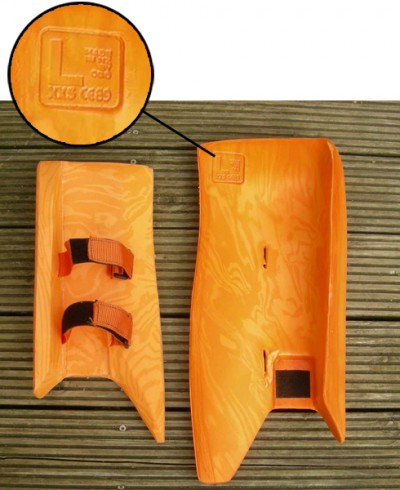 Custom XXXS right / OGO XXS Left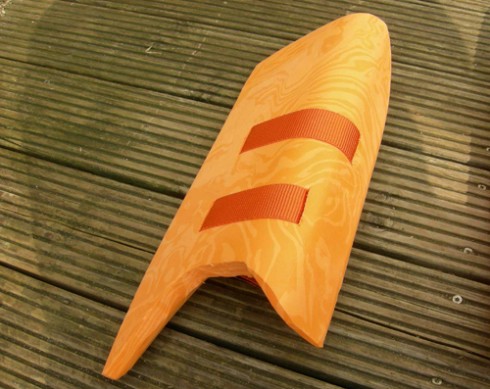 Custom XXXS OGO
Custom XXXS OGO Kicker Tongue Grove
Here are dad's comments:
"I did it! I created the smallest OGO legguards in the world, a 95%
copy of the original. Have a look on the pics I promised you (the original
is the bigger one on the right side, OGO-XXS size, also the kickers…).
The foam you sent me is fantastic. Bonding was no problem, I found a
fantastic glue. But shaping was a challenge…
My son is happy to have this equipment ready now!"
Dad
OBO Unlicensed Develop Department, GERMANY
Here are a few shots of the kit in action.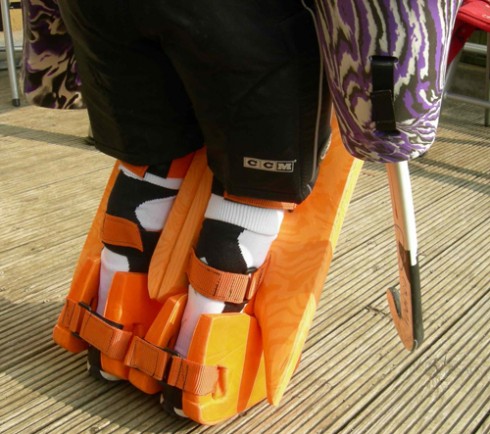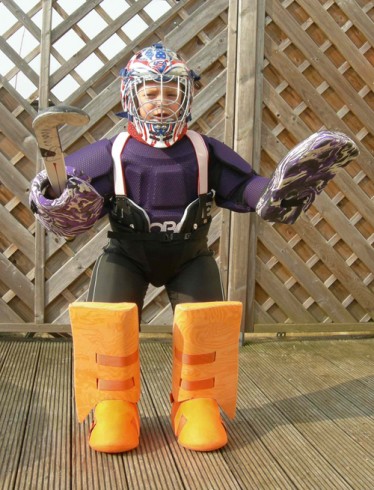 The Worlds Smallest Keeper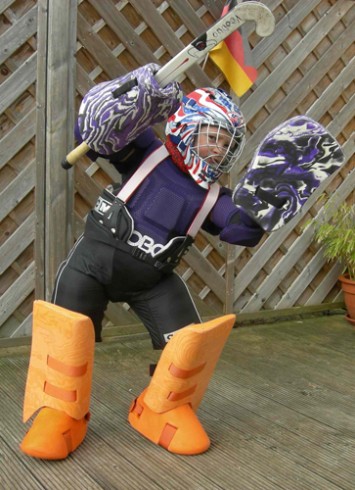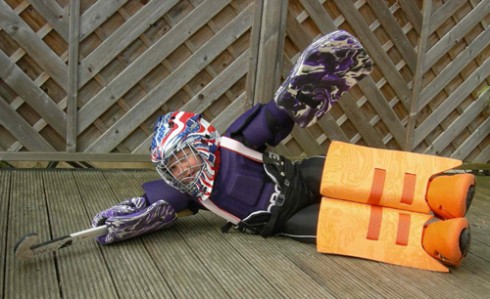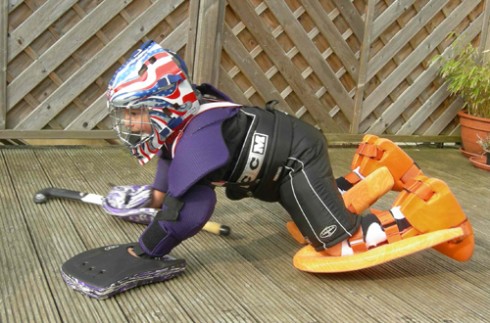 Our goalie started his hockey career age 4 (2006) and plays for TSV Riederich, a small village near Stuttgart.His favourite movie is the DVD from the German Hockey Team while the WCC 2006, Honamas.
Quite possibly the worlds happiest keeper – good work Dad!
Comments