KEEPERS RESOURCES

Tight shirt review
OBO Short sleeve goalie shirt review.
So, here it is. The new Goalie shirt from OBO.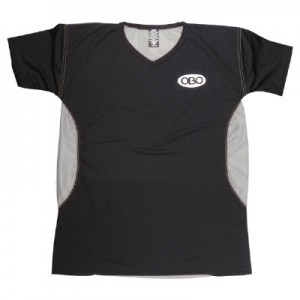 And here it is in action: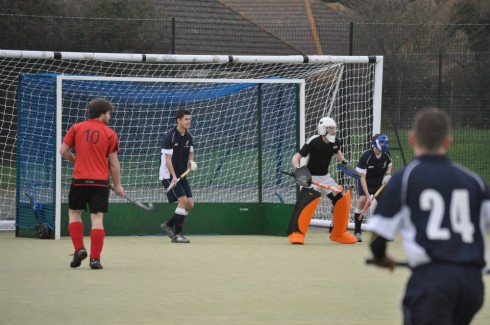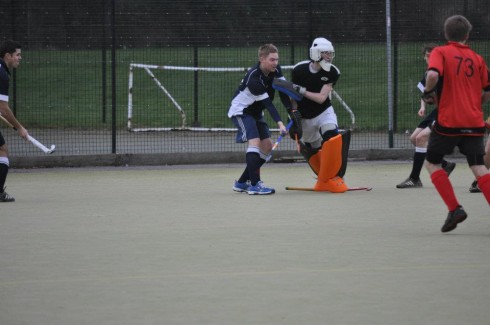 When it comes to keepers shirts there isn't a lot on the market that takes my fancy, for the last 2 seasons I have been using a Nike Dri-Fit running shirt which has served me well. I'm always on the hunt for new products and equipment so after sending a few emails to Simon enquiring about testing future products, he came back to me with this.
I've been using this shirt for many weeks now and I can safely say it is one of the best shirts I've worn. It keeps my armour tight to my body yet still has enough stretch in the material for it not to be uncomfortable.
Firstly I'll start with the style, every keeper wants to look good, right?
As you can see I have the Black and Silver top, It is very similar in design to my Nike top which is what I personally was looking for. I really like the 2-tone colour option and as it's OBO I would expect to see numerous options available, like with the rest of their products.
How does it fit?
Me and Simon were in discussion about which size would be best for me. We were deciding between a large and an extra large and settled on the XL. If I was to re-order another one I would go for a large as the XL is just a bit too big for me.
I guess it's all down to personal preference, I prefer my shirt to be as tight as possible, whereas others like it slightly baggy.
After a couple of weeks, I decided that I would mod my shirt to make it more tight fitting, around the chest and arms.
It could also depend on which body armour you use, Iam currently wearing the Mercian Xtreme with the bicep protection cut off. This armour is quite slim fitting with fairly small shoulder caps, some other armours are more bulky which would fill the shirt out more than my one, so take that into consideration when buying!
A fairly obvious point to make is that this shirt is definitely not an option for goalies in full body armour as your arm protection will be ruined from diving around.
Material & Breathability.
The materials OBO have used for this shirt seem to be of a very high standard, the Black material on the front is stretchy and feels very durable. The Silver material used on the back feels very strong, it almost looks similar to the material of my old long sleeve smock.
I really like the idea of having a vented back, but could see others disagreeing. Maybe there could be an option to have the shirt made entirely of the black material alongside the tops with the vented back?
Because the material of this shirt is of a very high quality, it hasn't lost it's shape, frayed or shrunk in the wash, other shirts I've had haven't held us aswell.
Summary
In short, I think OBO are onto a winner with this top, it's comfortable, looks good and is specifically designed for keepers. Good job guys!
Comments