KEEPERS RESOURCES

What kit to buy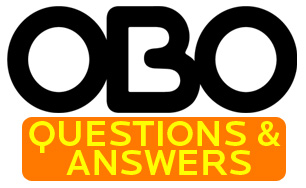 Question:
I've been playing the position goalie since I was eight. In 2005 my parents managed to buy me the OBO Cloud 9 Goal keeper kit.
I'm currently playing club hockey and have represented my Province as well as Zimbabwe Schools Hockey a number of times and played for the Zimbabwe U21 National Team. I'm currently training in the national squad for the All Africa Games later on this year.
I'm looking at getting new kit but can't decide between the ROBO High Control or the ROBO High Rebound! Personally I'm looking at the High Control kickers and legguards mainly because I feel the rebound off any OBO kit is very good. For the hand protectors I'm thinking of going for the High Rebound Hand Protectors because the surface area is larger for the hand protector that holds the stick.
I would like to hear your opinion on which range do you recommend me buying?
Look forward to hearing from you soon.
Answer:
Between the High Rebound and High Control pieces of the ROBO range, you can't go wrong. Personally, I use the High Control kickers with the High Rebound leg guards and the High Control Hand Protectors but what's best for you depends on your style of play. I like the additional surface area offered by the High Rebound legguards and the rebound qualities of the inner leg channel. I use a more active style of kicking and find I get plenty of rebound out of the High Control kickers while keepers who use a more deflective style of save/clearing prefer the High Rebound kickers. Lastly, hand protectors will also depend on your style of play. I tend to play with my hands and stick more forward so I want a lot of rotation with my wrist on my right hand so I prefer the High Control Hand Protectors. Keepers who play with their hand more out and back love the High Rebound Hand Protectors specifically for that larger surface area. As I mentioned, both lines are great it's just a matter of thinking how you play and what's best for you,
good luck,
Jon
Comments