KEEPERS RESOURCES

Beta Testing Review – Flicka.
BY
OBOgK
October 29, 2009
As part of the Beta Testing Program i have been training with the Flicka extensively and have a range of feelings about it. I found it most useful for increasing my hand-eye coordination and my ability to track the ball through the air at different rates. The Flicka is designed to simulate aerial saves such as flicks and dragflicks. The ball is caught in the hook and flung so that the ball flies off towards the goal. Its a lot harder than it looks but when you get it it works great.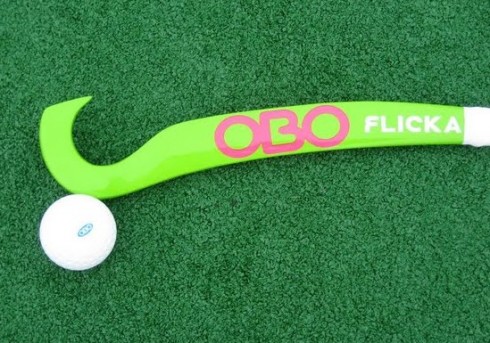 I found the Flicka a very good training product for increasing my confidence and ability when making glove and stick saves. Focusing on clearing the ball wide also improved my basic save technique and skill as a keeper. The Flicka was not as much use to me as it could be to others. I am already technically proficient and i was able to handle most of what the Flicka could throw at me. I found it more useful for creating muscle memory for getting to the ball, saving the ball and clearing the ball wide. I also found it very useful for increasing my skill with stick saves. By standing off to my left and trying to use only my right hand to save the flick i very quickly increased my stick save confidence.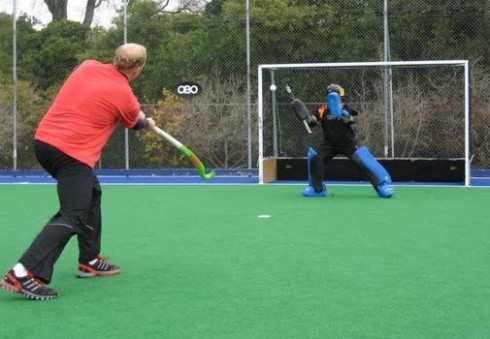 Moving to make a stick save.
I think this tool would be most useful for improving younger, less experienced goalkeepers who perhaps have slight flaws in their technique. The Flicka is better than a player flicking as quite often the player telegraphs which direction the flick is going. With the Flicka this is impossible to judge and so makes the save purely reactionary. The emphasis on making the save and clearing the ball also incorporates a degree of muscle memory which further enhances the keepers technique.
I also think the Flicka would be very useful for goalkeeper coaches. The coaches ability to control the speed and direction of the flick would greater allow them to control the training of the goalkeeper because sometimes field players cannot quite understand what the coach wants. This would allow the coach to individually tailor each flick to get the desired effect and get the desired reaction.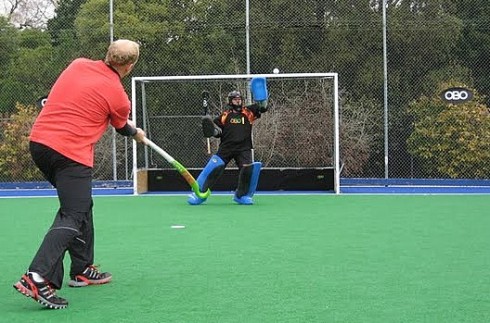 Moving to my left to make a glove save. Notice the technique involved in using the Flicka.
If you want to see the flicka in action check out the product information video:
Comments