KEEPERS RESOURCES

Hibbert's Take Over The Reins At Southgate
BY
knighttimes
May 28, 2009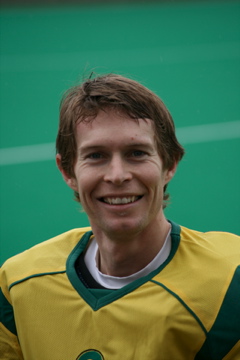 A father and son coaching team is taking over the reins at Southgate Hockey Club.
First team goalkeeper Chris Hibbert (an OBO sponsored player) and his father Brian are looking to steer the three-time European Cup-winning club back into the top flight next season.
Both boast a wealth of coaching experience while Chris, a South Africa international on the cusp of retirement, has an intimate knowledge of the club and the first-team set-up having played for the men's 1s for the last four seasons.
He will be head coach and his father assistant coach. They take over from former GB international and club stalwart John Shaw.
They will also head a recruitment drive for new players for the team this summer.
Chris, 33, who will combine goalkeeping and coaching duties once the new season gets under way in September, said: "Getting Southgate back up into the Premier Division is going to be a real challenge, but one I'm very happy about taking on.
"Work is already under way to put together the best squad we can, and we're improving the structure of the club to work more closely with our second team and the superb juniors that the club produces."
Southgate were relegated from the Premier League in March.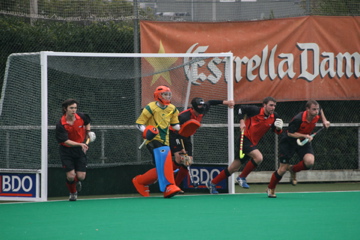 As well as being the team's assistant coach last season and its captain two seasons ago, Chris has coached at Spencer Hockey Club for the last two seasons, Brunel University in 2005-6 and Barnes Hounslow Ealing in 2004-5.
A top player, he won the Division One player of the season twice in row – in 2006-7 and 2007-8 – and represented his native South Africa at the Athens and Beijing Olympics Games.
His father has national coaching experience having been assistant national coach of Wales in 2005-7 and Wales U21 men's team's head coach in 2007-8.
He has coached two UK national league teams – then Premier League men's first team Teddington in 2002-3 and then national league side Oxford Hawks in 2003-4.
He was also Barnes Hounslow Ealing ladies' first team coach from 2005-9 – the side fini
shed fourth in the Conference East (formerly national division one) last season, one place behind Southgate's women's first team.
Club chairman David Lloyd-Williams said: "I'm delighted to have Chris and Brian on board."
"Chris is a popular and respected leader in the current squad and brings enormous experience from the highest level of our sport."
"The team of Chris and father Brian is a powerful
combination and I'm very confident we'll be challenging to get back into the Premier Division next season."
"I would like to pay tribute to John Shaw who has made an enormous contribution to the club in his role as men's first team coach."
For further information see; Southgate Hockey Club
From the chairman "We're busy building next season's squad now, so if anyone wants to join, email us at comeandjoinus@southgatehc.org.uk"
Comments