KEEPERS RESOURCES

Hydration
BY
knighttimes
February 18, 2009
Drinking adequate amounts of fluid can prevent dehydration, reduce heat disorders, and provide a convenient source of energy. It can get pretty hot in all that gear and fluids help regulate your body's temperature. Ensuring you have sufficient fluids before and during training, can improve your performance. Replacing lost fluid after training helps in your body's recovery.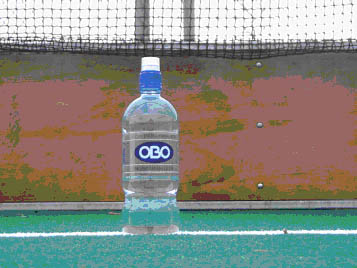 Water
Water is the easiest and most convenient fluid to drink. You should drink at least 2 litres of water each day, but more when you train. You should drink adequate water prior to training and games to keep you hydrated. Drink regularly throughout training – about every 15 minutes. Afterwards, water should be drunk to compensate for lost fluid from sweating. It is a good idea to drink water that contains electrolytes to replace the ones you lose through sweat. If you train longer than an hour or at a high intensity you would benefit from a sports drink.
Sports Drinks
As well as keeping you hydrated, sports drinks provide a source of carbohydrates, and sodium to fuel you during intense training sessions and replace lost electrolytes.
For most goalkeepers water will be sufficient during trainings and the game. After the game consume more fluid from either water or a sports drink. If the training session is particular intense, look to have a sports drink.
Note: Don't confuse energy drinks with sports drinks. Energy drinks can contain caffeine and although they can give you a quick hit of energy, they do more bad than good. Energy drinks should be avoided.
Comments