KEEPERS RESOURCES

OBO Training Product Pictures
BY
knighttimes
August 6, 2009
As many people are aware we have been busy working on a range of training products with a focus on helping goalkeepers to train more effectively and have more fun!
We are pleased to now reveal more details about the products and show you some photos of what the 3 products are shaping up like. We can confirm that the products will go on sale from the 1st December 2009.
The products will be supported by a special section on the OBO website including drills for each product designed by Martijn Drijver from the Netherlands, Jon O'haire from the USA and Graeme Mansell-Grace & Steven Bayer from England.
RANGE NAME:

PRODUCTS:
BOBBLA BALL

Product info
The ball is designed to be hit or rolled along the floor at the goalkeeper. The egg shape makes the ball bounce and bobble randomly making routine saves much more complex. It encourages the fundamental of getting your body behind the ball. Also a useful tool for reaction training and outfield warm up and dribbling drills.
FLICKA STICK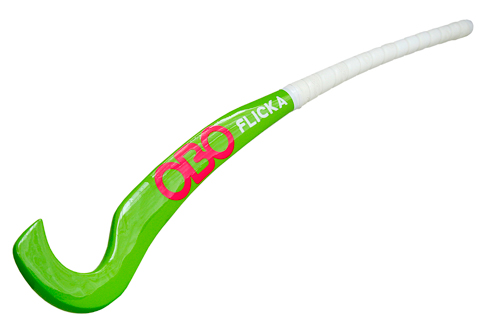 Product info
This stick allows a coach, player or parent to flick the ball easily at the goalkeeper. The speed is controlled by the user and can be used softly for beginners using their hands and more power for advanced keepers simulating top level drag flicks.
D'FLECTA MAT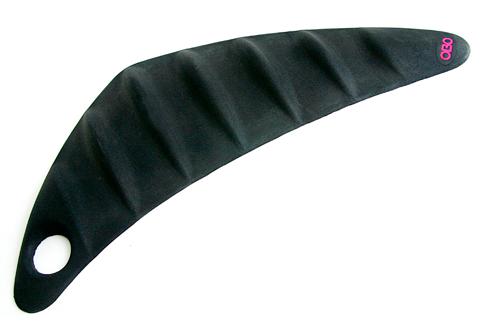 Product info
Balls will be hit at the D'FLECTA, which alter ball directions in both height and width. This simulates deflections and helps train reaction times and hand eye coordination of goalkeepers.
Please drop us a comment on your initial thoughts or any questions you have about the products.
Keep and eye out for beta test reviews and youtube videos showing the products in action… (you can subscribe to OBO's youtube channel from here)
Comments