KEEPERS RESOURCES

Stick Choice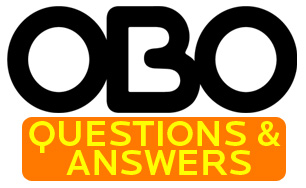 Question:
Hi Jon,
Hope all is going well for you.
Tom's hockey is continuing to go well – he is now 19 and studying Actuarial Science at the University of Cape Town and playing in their 2nd side. Both 1st & 2nd sides play in the Grand Challenge league, which is probably the strongest league in South Africa so he is gaining some valuable experience.
He is need of a new stick now. He has been using what I reckon is a predecessor to the Skinny, since age thirteen and it is finally now cracking slightly.
I think he should go for the Fatboy this time. His recent ability and confidence on his stick side has dropped slightly – last year it was stronger and he is trying to work out why this could be.
I read a couple of information sections about the merits of the Fatboy and the Skinny but I wondered if you could suggest which to go for?
Tom is physically quite strong and is about 6 feet 1 tall. I see there are two sizes 36.5 and 37.5 available – I presume that 37.5 would be best for him?
Any suggestions or advise would be much appreciated.
Regards,
Charlie
Answer:
Hi Charley,
Stick choice is really dependent on a lot of things, especially the style of goalkeeping Tom plays with his hands. Personally, I use the Skinny Thing Stick (37.5). I tend to play with my hands forward and about waist level so I take my stick back to make saves to my high right. This allows me to track the ball a little longer and since I'm taking the stick back most deflections off it are to the side. I like a light stick and I really like the weight and feel of the Skinny Thing. Some keepers prefer a little more weight and substance to their stick and the Fat Boy is for them. At 6'1″ Tom is best suited to a 37.5 stick, but Fat Boy or Skinny Thing is really up to him and his style. Hope that helps,
Jon
Comments