KEEPERS RESOURCES

The outstanding upstanding new OBO wheelie bag for 2011
Over the next couple of months  you should start seeing a completely new range of bags appearing at your local OBO stockist. New designs… new colors … same quality materials and construction.  We have made heaps of changes to the wheelie bag though … have a squiz at these photos …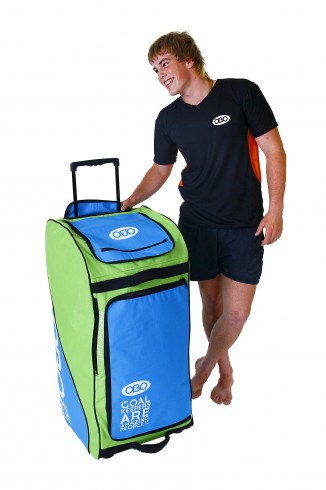 Look Mum … no hands –  I can stand all on my own ! From now on your bag will not occupy half the changing room or dug out. Pack and unpack in the "lying down" position but then just park it up.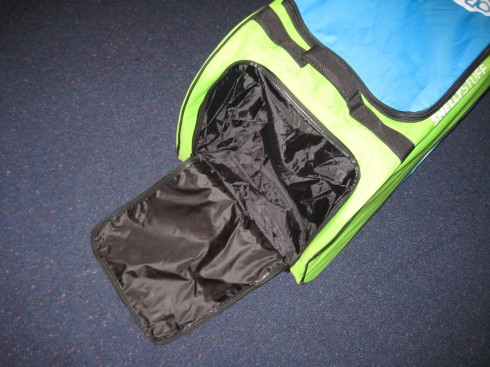 Roomy End apparel storage pocket so that you can keep articles dry and separate from the gear in the main compartment of the bag.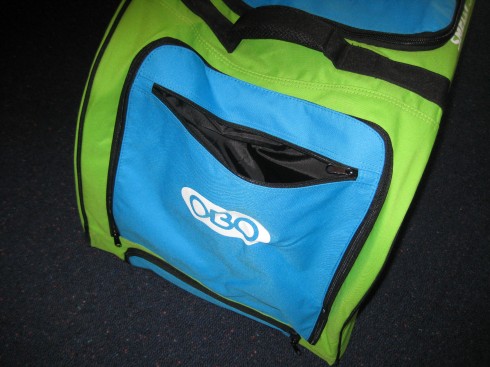 A handy nick knack pocket for smaller items that you need ready access to.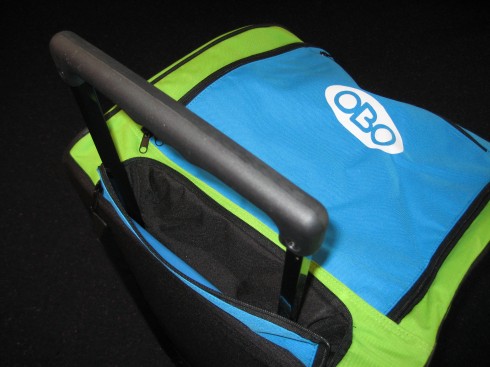 Telescopic handle recessed in a zipped compartment so it won't get busted in transit.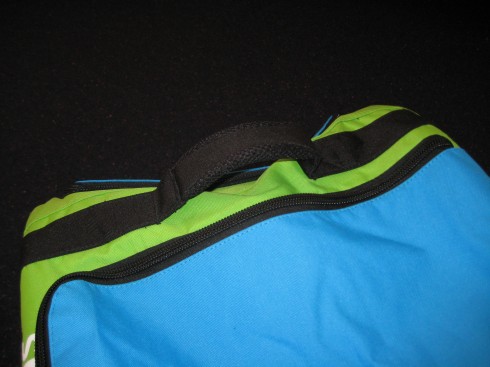 Two comfy padded "end handles" on the top of the bag are back so that the wheelie can be easily loaded into the boot of a car.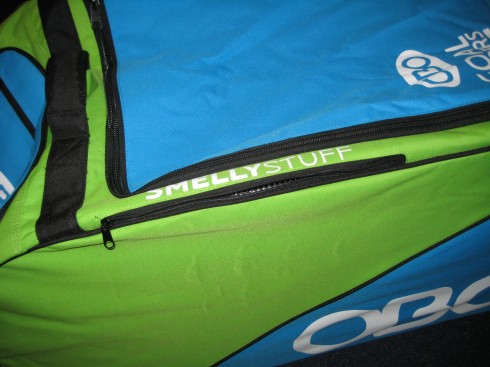 A smelly stuff pocket in the main compartment of the bag for smaller smelly items you need to keep separate and in an easily accessible place.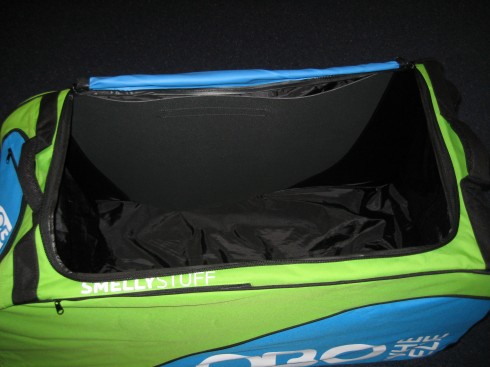 Plastic inserts for both sides of the bag providing shape for the bag and protection. Total size is a little bigger than the old model   …its now weally weally big !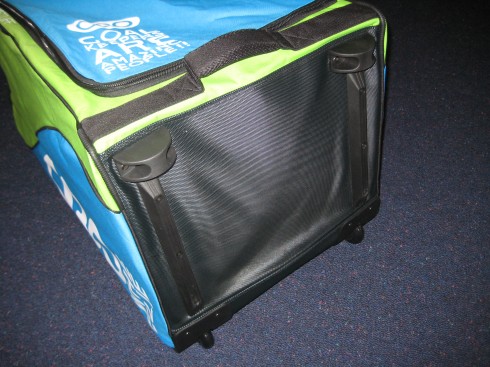 A sturdy base for strength and protection from  all the mess and dirt created by your team mates.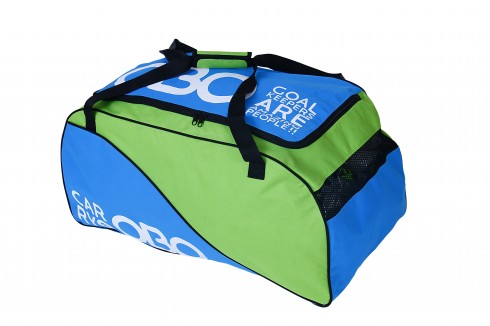 Carry bags are also available in the new colour scheme.
Let us know what you think about the changes in the comments below.
Comments