KEEPERS RESOURCES

Whistles and strokes
BY
whitr
February 4, 2010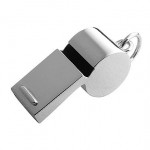 Hey everyone–
I'm both a veteran keeper and an official.  I've got a question about your experiences with penalty strokes.
FIH rule 13.7 reads:
g.  the whistle is blown when the player taking the stroke and the player defending it are in position
h.  the player taking the stroke must not take it until the whistle has been blown
Over the course of the past few years I've noticed a trend where once both players are in place, the stroker is allowed to take the stroke at any time– no whistle.
This has happened frequently enough that I've started asking game, tournament and event organizers to clarify the stroke procedures with me (and other officials) prior to play.  I've never seen a modification to the FIH rules for any tournament, event or game that modifies this part of the stroke procedure and yet it seems to be a common misconception.  As an official, I make sure to handle the stroke properly but as a keeper, I'm obviously limited in what I can do in a game. I've asked my captain to ask officials and we've even appealed a goal called in the situation but it just stinks not to be able to focus on the stroke alone.
Does anyone have similar experiences, can you point me towards some explanation of this trend– am I missing some publication?–, or thoughts on how best to handle it?
Cheers!
Comments