KEEPERS RESOURCES

Buddha's Blog: Commonwealth Games #1
The games have finally started with quite a few road bumps along the way. We have had quite a few injuries amongst our squad including Nick W (knee), Brad S (ankle), Simon C (back), Nick H (Knee) and Blair T (Back).
Most of the injuries have been minor although this meant we have struggled to put out 16 players in most of our warm-up games, including the game against Pakistan where we finished with only 12 fit players able to play.
Obviously most of this was precautionary as we need 16 fully fit players leading into the games. 15 out of our 16 players trained this morning so all is looking good for our first match against Trinidad and Tobago at 8:30am (India Local Time).
THE VILLAGE
The village is really nice it has a very similar lay-out to Beijing with housing towers set all through the village. The rooms are also really spacious and much nicer than we expected. It has been a really nice surprise to see how the village has turned out.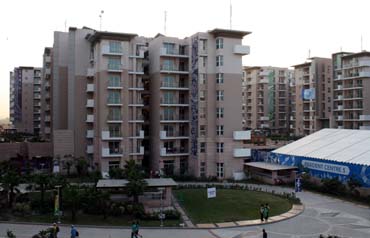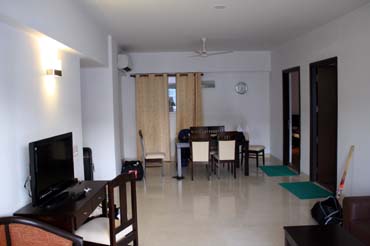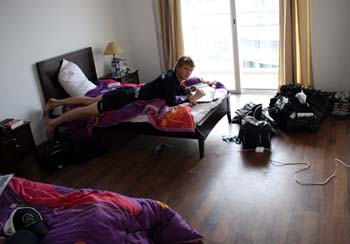 I think a lot of credit for this goes to our NZOC members who pushed for a very comfortable living environment. Including setting up a NZ lounge area with TV's, Wii, board games and an endless supply of lollies and coffee (all an athlete needs).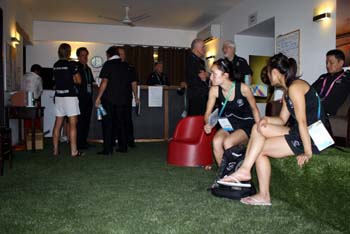 The NZOC also chose the very appropriate NZ team icons/people that we take inspiration from in Sir Edmund Hillary and Tenzing Norgay. All of our PEAK Commonwealth Games clothing is emblazoned with 29028 the height in feat of Mount Everest. This is very fitting as Sir Ed is one of our greatest sportsmen and I am sure all NZ athletes taking part in the Commonwealth Games will take inspiration from him in their respective events.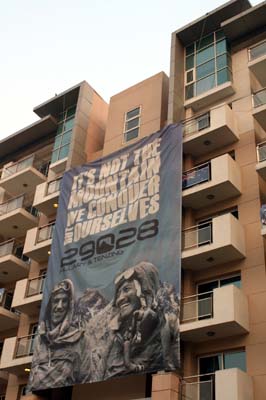 The food hall as always is a highlight with hundreds of things to choose from including an endless supply of drinks. All the boys walk back with at least 4 Powerades from every dining experience. Remember everything in the village is free 😉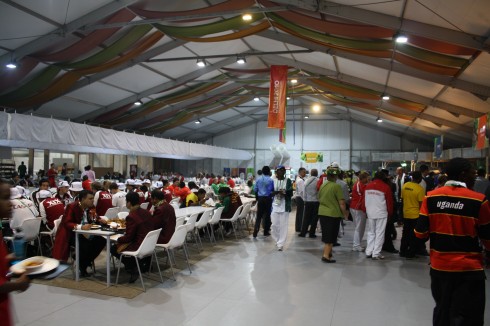 Each dining experience is always an interesting one, as you see athletes from a wide range of sports from all over the World. We usually try to guess which sport certain athletes body types belong to; (tall = netballers, short = gymnasts, extremely muscular = weightlifters etc).
The village also has a lot to do in your down time with several games rooms with Pool, Fussball a Golf Simulator and hundreds of Commonwealth Games dedicated TV's.
NZ FLAG RAISING & OPENING CEREMONY
As the NZ team we have had 2 team functions so far that have been good to mix in with the other athletes. The 2nd day we were here we had the raising of the NZ flag to signify the arrival of the NZ team and this also coincided with the announcing of the team flag-bearer for the opening ceremony. This went to Irene Van Dyk for all her amazing achievements in Netball.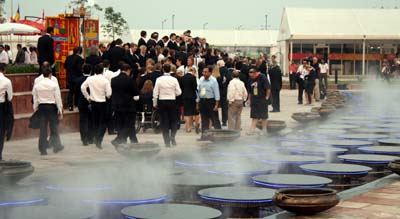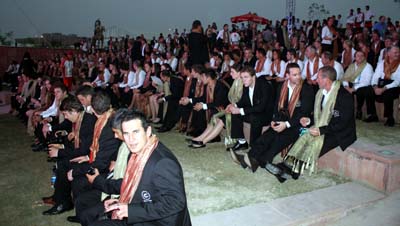 Lastly the event that everyone can't wait for is the opening ceremony. This is special for so many reasons as it is the opening to the games and it means that you have finally made it after all the hours of hard-work spent training to get to this moment.
It was an awesome occasion and the Indians did a remarkable job with timing, they closed down all of the roads and we were in and out of the stadium without any hassles. It was also cool how the athletes walked in earlier than usual where we were able to watch the ending to the opening which has never happened before.
We missed cued our seats as well, which ended up working out really well for us as we sat down right next to India and also right in front of all of the delegations from the Commonwealth Committee, Indian officials and Prince Charles.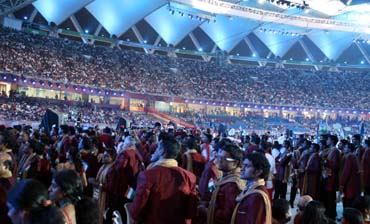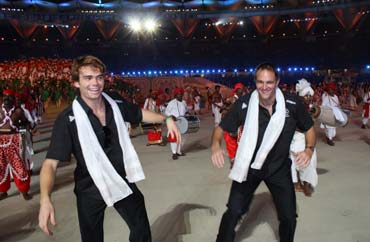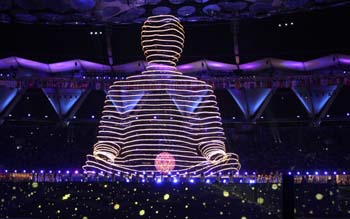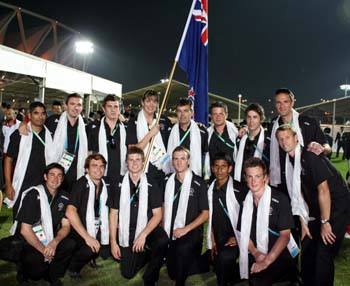 I will be in touch soon with a new edition of Buddha's Blog,
Regards,
Shea
P.S. Congratulations to the Women's Blackstick's who won 5-1 over Wales today!
Comments