KEEPERS RESOURCES

Retro Helmets
BY
knighttimes
February 23, 2009
Check out these limited edition "Retro" helmet produced exclusively for Barrington Sports, UK.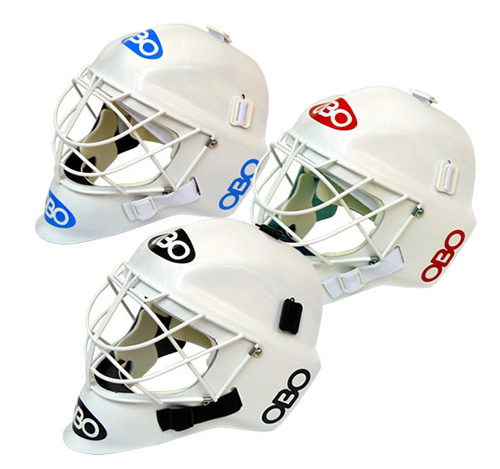 Clean crisp classic looking helmets with no fuss.  The OBO CK helmet offers unrivaled protection at the highest level of the game. Replacing the coveted Union Jack helmet these retro helmets will help you keep your head!
Link to page on Barrington's website
Info on the CK
Made from Carbon, Kevlar and specially formulated flexible resins; with a gel coat for maximum protection and durability. There are many features that make this helmet a popular choice for goal keepers. The angular shaping provides strength and ball deflection while closed cell polyethylene foam lines the helmet for a soft comfortable fit. It comes with a high carbon steel wire cage which enhances visibility using large eye holes, a fully adjustable five point back plate, and it's very own carry bag. Available in two sizes – the perfect size can be determined by two measurements (Temple to temple / Top of the head to the chin):
Medium
Width between 135mm and 150mm
Length between 225mm and 235mm
Large
Width larger than 150mm
Length greater than 240mm
Got this helmet? Give us a picture of you in your gear and we will  upload it to this article.
Comments