KEEPERS RESOURCES

BLOG

LEGGUARD STRAPS SLIPPING LOOSE
Legguard straps slipping loose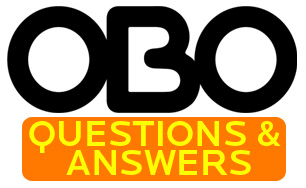 Question:
I am a field hockey goalie in the United States. I've encountered a bit of an issue with my leg guards lately–the straps slip loose a little bit, causing them to twist when I stack and dive (I have Robo kickers and leg guards). It got me thinking: what if you replaced the clips with buckles? It would eliminate that problem and also make them easier (though not as quick) to strap on. Would you ever consider making it an option to have leg guards made with buckles rather than clips?
The idea came from researching ice hockey pads. All pro goalies use a combo of leather straps with metal buckles. It is considered superior to nylon straps and plastic clips, and is durable enough for those guys to last at least a few seasons. Additionally, if they are resistant to the ice and snow, surely they would also weather a water pitch well.
Thanks,
Answer:
Pads shouldn't twist as the straps shouldn't loosen. OBO leg guards have a "creeper" buckle designed to prevent slipping. Sometimes the strap will loosen if the male end of the clip is facing the wrong way. The angled slot edge of the buckle should face down and towards the prongs of the buckle when the strap is properly threaded. Make sure the strap is pulled snug when you secure the clips and the leg guard is locked in place on the tongue of the kicker. The leg guard should be snug when the straps are properly tightened.
Metal buckles will damage foam when sliding, plus the buckles require the straps to have punched holes. Legs come in a variety of sizes and the holes that suit one keeper with leather straps may not fit another keeper, preventing a truly secure fit. Most ice hockey keepers wear their pads with the straps done loosely so they'll rotate and maintain contact with the surface when they go down so a tight, custom fit isn't an issue.
Cheers,
Jon
Comments