George Enersen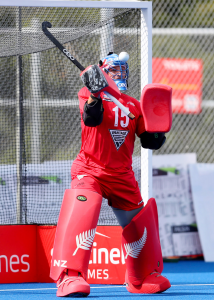 What club you play for:
Carlton Redcliffs
What country you play for:
New Zealand

Great achievements:
Winning Azlan Shah Cup 2015
Intrests:
Sports, Architecture, Landscapes, Nature, Music, Snow and Water Skiing
International Debut:
18/11/2014 v Japan
International Caps:
Twelve
Best Memory:
New Zealand Debut
How often do you train?:
3 gym session and 3-4 turf sessions each week
List of gear you use and why?:
All OBO ROBO for superior protection. Use Hi Rebound foams for greater clearances. OBO ROBO elbow guards for flexibility and hand speed.
Hockey Aspirations:
Winning and Olympic Medal
Life Aspirations:
Have a balanced life with a successful hockey and working career. Have fun and enjoy time with family and friends
Advice for young goalkeepers:
Constantly train for perfection, and be confident in any situation. Watch other goalkeepers and learn from each other!
Twitter Handle:
https://twitter.com/GeorgeEnersen @GeorgeEnersen
Instagram Handle:
https://instagram.com/georgeenersen/ @georgeenersen