Rachael Lynch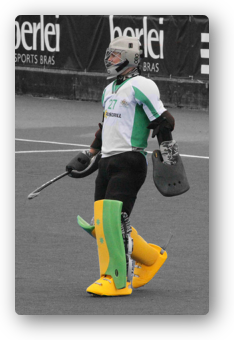 What club you play for:
Greensborough HC & Victoria Park HC
What country you play for:
Australia

Great achievements:
Rio Olympics, Commonwealth Games 2010 (Gold), 2014 (Gold), 2018 (Silver)
Hobbies:
Reading, Bike Riding, Fishing
International Debut:
June 2006 England Pre Champions Trophy
Best Memory:
Saving a stroke om the Gold Medal match at the Commonwealth Games
How often do you train?:
6 turf sessions, 3 gym, 1 conditioning, 1 game
List of gear you use and why?:
I love my green and gold OBO Hi Rebound Legguards and Kickers. All other parts of my gear are OBO Robo which proviodes me with the highest quality protection. I feel comfortable when I play as I have confidence in the equipment and know that it helps me to play the best I can.
Hockey Aspirations:
To be the best goalkeeper in the world and help Australia win gold at the Olympics and World Cup
Life Aspirations:
Continue to devlop as a nurse, live and work overseas and one day play hockey in another country
Advice for young goalkeepers:
Watch the ball. Spend time working on your basics every single session.
Facebook Link:
http://www.facebook.com/rach.lynch.1
Website Link:
www.stompgoalkeeping.com.au