Tobi Walter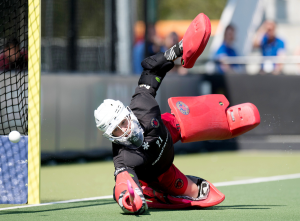 What club you play for:
KC Dragons
What country you play for:
Germany

Great achievements:
Bronze Medal Rio Olympics 2016 / EHL Champion 2014
International Debut:
2010
Best Memory:
The two weeks starting with winning the EHL in 2014 and afterwards the German Championship 2014 with Harvestehuder THC
How many times do you train?:
4-5 turf 2 gym
Favourite piece of gear and why?:
Obviously the kickers and the laggards, never felt so well protected
Hockey Aspirations:
Play at a high level as long as possible
Life Aspirations:
Stay Healthy
Advice for young goalkeepers:
Never give up even if it not goes the way you wanted. There is always a way to achieve what you are striving for.