Kaitlyn Williams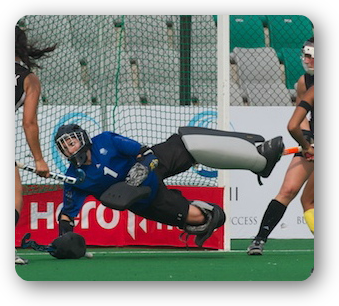 What club you play for:
Surrey Sharks
What country you play for:
Canada
Great achievements:
Goalkeeper of the tournament for World Leauge Round 1 2012
Birthday:
August 5th 1989
Hobbies:
Reading, Spending time at the beach, travelling, spending time with my family
International Debut:
January 2011 Vs USA
Best Memory:
Stopping my first international pentaly stroke at the road to London 2012 Olympic Qualifyer
How often do you train?:
6 days a week
List of gear you use and why?:
Robo Hi Rebound Legguards, Robo Hi Rebound Kickers, Robo Hi Control Gloves
Hockey Aspirations:
To play in the Olympics
Life Aspirations:
Travel the world
Advice for young keepers:
Love what you do!